portfolio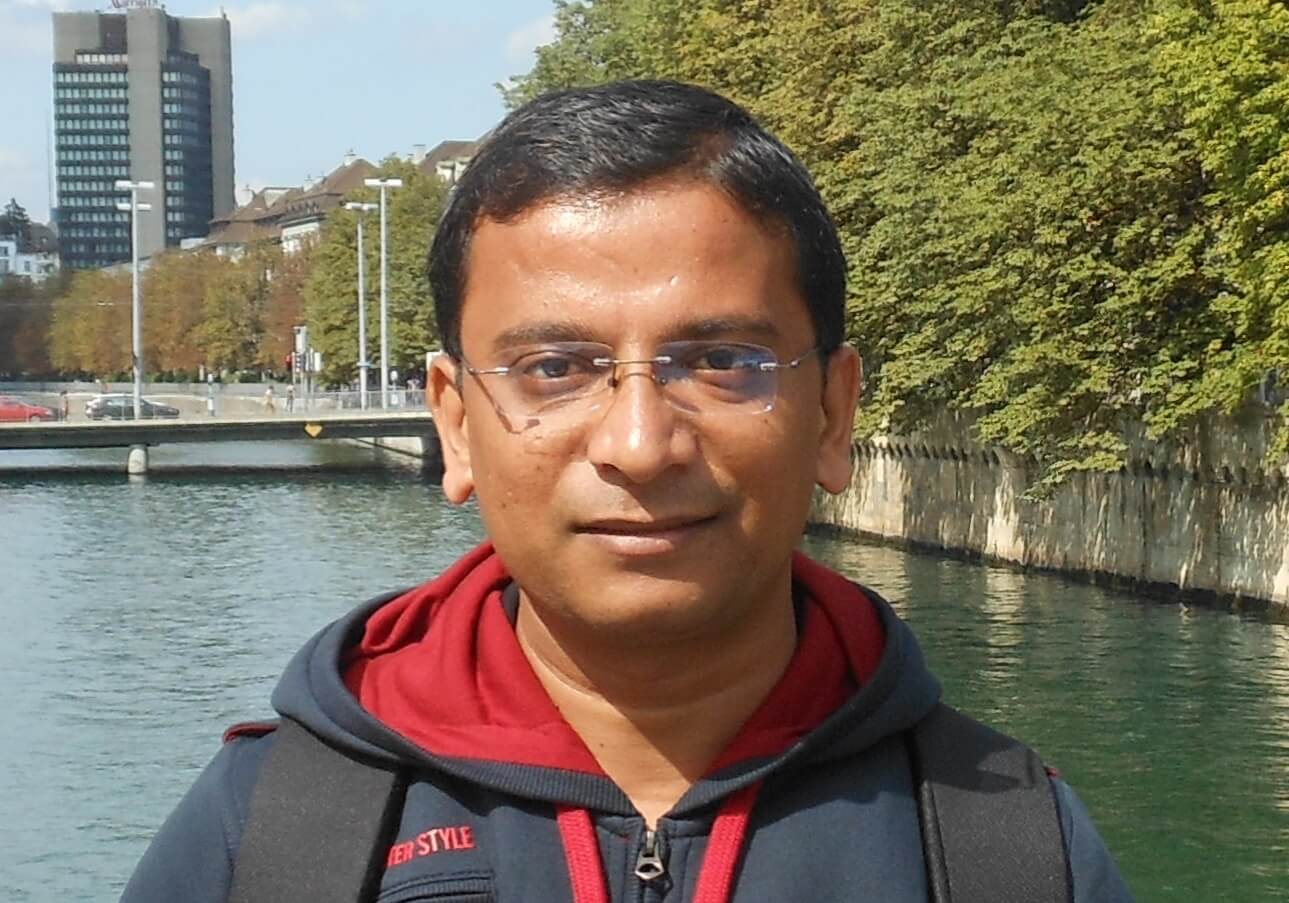 Dr. Vijay P Dave
Assistant Professor
CONTACT
---
CABIN:
Block No:8, Cabin No:8103/1
EMAIL:
vpdave@gecg28.ac.in
AREA OF INTEREST
---
Computational Neurophysiology
Motor System
Bionics
Rehabilitation Engineering
COURSE TAUGHT
---
Bioelectricity
Introduction To Neuromuscular Engineering
Rehabilitation Engineering
Regulatory Standards For Medical Devices
Medical Imaging Techniques
RESEARCH INTEREST
---
Computational Studies On Action Potential; Underlying Membrane Currents; Calcium Dynamics; Synaptic Transmission; Electrical Signalling In Excitable Cells. Cell Types Include Smooth Muscle Cells And Neurons (ca1 Pyramidal) Of The Central Nervous System. The Simulation Studies Help Us To Predict The Behaviour Of Nerve And Muscle Cells In Response To Defined Sets Of Inputs.
To Design And Fabricate A Non-invasive Device For The Detection Of Diabetic Peripheral Neuropathy Using Perception Of Vibration Mechanism And Its Electrophysiological Study.
EDUCATION
QUALIFICATION
---
Phd
15-12-2012 - 18-04-2018
Indian Institute Of Technology Bombay
ME/MTech
15-07-2010 - 25-05-2012
Indian Institute Of Technology Bombay
BE/BTech
10-08-2001 - 05-12-2005
Hemchandracharya North Gujarat University, Patan, Gujarat
WORK EXPERIENCE
---
Total : 15 years
Assistant Professor
03-07-2017
Government Engineering College Gandhinagar, Gandhinagar, Gujarat
Lecturer
26-02-2016 - 03-07-2017
Government Polytechnic Gandhinagar, Gandhinagar, Gujarat
Assistant Professor
05-07-2005 - 25-02-2016
U V Patel College Of Engineering, Kherva, Gujarat
PORTFOLIO
---
Departmental Store
•
Maintaining the dead stock, expandable, consumable and furniture items
•
Interdepartmental physical verifications and audits
•
Record of Lab equipments
•
Write-off proposal for the non-working and non-repairable items
Online Attendance And Daily Attendance
To send student and staff daily attendance to institute coordinator
Vikaslakshi, Navi Babato
•Planning and budget allocation
•
Prepare new items in Vikaslakshi format as per requirements
•
Designing Technical specifications and purchase documentations
| # | Title | Publication Date | Author | Conference/Journal | Details |
| --- | --- | --- | --- | --- | --- |
| 1 | Mathematical Modelling Of Magnesium Block-driven Nmda Receptor Response In Ca1 Pyramidal Neuron For Alzheimer's Disease | 2021 | Vijay Dave, Arpit D Shrimankar, Devanshi Gokani, Abha Dashora | Springer, Singapore | - |
| 2 | Computational Modeling Of Nmda Receptor Response In Alzheimer's Disease | 2021 | Vijay Dave, Arpit D Shrimankar, Devanshi Gokani, Abha Dashora | Journal Of Microsystem Technologies, Springer Berlin Heidelberg (springer Nature) | - |
| 3 | Review On Modelling Aspect Of Ryanodine Receptor In Ca1 Neuron | 2020 | Sonupriya, Vijay Dave | International Journal Of Engineering Research & Technology | - |
| 4 | Effects Of The Involvement Of Calcium Channels On Neuronal Hyperexcitability Related To Alzheimer's Disease: A Computational Model | 2020 | Jay Garg, Archana Lakhani, Vijay Dave | Journal Of Neurophysiology (springer Nature) | - |
| 5 | A Review On Detection Of Diabetic Peripheral Neuropathy | 2018 | Darshana Darji, Vijay Dave | International Journal For Research In Applied Science & Engineering Technology | - |
| 6 | A Computational Model Of The Calcium Transients And Influence Of Buffering In Guinea Pig Urinary Bladder Smooth Muscle Cells | 2017 | Vijay Dave, Rohit Manchanda | Journal Of Bioinformatics And Computational Biology | - |
| 7 | A Mathematical Modeling Of Voltage Gated Calcium Ion Channel Based Calcium Transient Response In Urinarybladder Smooth Muscle Cell | 2017 | Chitaranjan Mahapatra, Vijay Dave, Rohit Manchanda | International Journal Of Pure And Applied Mathematics | - |
| 8 | A Mathematical Model Of The Calcium Transient In Urinary Bladder Smooth Muscle Cells | 2015 | Vijay Dave, Chitaranjan Mahapatra, Rohit Manchanda | 37th Annual International Conference Of The Ieee Engineering In Medicine And Biology Society (embc) | - |
| # | Title | Date From | Date To | Duration | Organizer |
| --- | --- | --- | --- | --- | --- |
| 1 | Enhancing Employability Skill | 30-12-2019 | 03-01-2020 | 1 Week | NITTTR Bhopal |
| 2 | Induction Phase-i | 06-02-2017 | 17-02-2017 | 2 Weeks | NITTTR, Ext. Center RCTI, Ahmedabad |
| 3 | Ict Enabled Academic And Administrative Governance In Technical Institutions | 09-05-2016 | 21-05-2016 | 2 Weeks | BVM Vallabh Vidyanagar, Anand, Gujarat. |