portfolio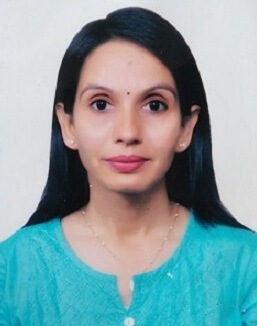 Dr. Ujas D.Pandya
Assistant Professor
CONTACT
---
CABIN:
Block:3, Cabin: 3102
EMAIL:
ujaspandya@gecg28.ac.in
AREA OF INTEREST
---
Hydrologic Modeling
Hec-ras
COURSE TAUGHT
---
Environmental Science
Elements Of Civil Engineering
Groundwater Hydrology
Engineering Hydrology
Canal Automation (pg)
Water Resources System Engineering (pg)
Hydrologic Modeling (pg)
SKILL AND KNOWLEDGE
---
Water Resources Engineering
Environmental Science
Hydrologic Modeling
Hydrology
Hec-ras
Arc Gis
RESEARCH INTEREST
---
Flood Mapping And Modeling
Hec-ras
Water Resource Engineering
EDUCATION
QUALIFICATION
---
Phd
16-03-2015 - 14-08-2020
Gujarat Technological University
Msc/ME/MTech
15-07-2004 - 15-07-2006
The M.s. University Of Baroda
WORK EXPERIENCE
---
Total : 15 years
Assistant Professor
12-05-2011
Government Engineering College, Gandhinagar
Environment Engineer
01-11-2010 - 06-05-2011
Jacobs Engineering India Pvt. Ltd., Ahmedabad, India
Deputy Manager - Technical
01-05-2008 - 31-10-2010
Water & Sanitation Management Organization, Gandhinagar
Design Engineer
01-10-2007 - 30-04-2008
Theo-desh Consultants Pvt. Ltd., Vadodara
Lecturer
15-07-2006 - 31-05-2007
The M. S. University Of Baroda
PORTFOLIO
---
Civil Maintenance & Liaison With R&b For Civil Work / Fire Safety Management
To maintain civil work-related matter of institute in coordination with R&B department of the state including maintenance of existing infrastructure and new construction.
Housekeeping/gardening/transportation-hired Vehicle
As a team member monitoring and coordinated of housekeeping work. All documentation and communication related to the task.
Women Development Cell
As a team member of WDC cell, coordination and communication as and when required for any matter related to WDC
Aicte
Providing and compiling data related to civil works and infrastructure and General department information asked by AICTE
| # | Title | Publication Date | Author | Conference/Journal | Details |
| --- | --- | --- | --- | --- | --- |
| 1 | Review Of Application Of Open Source Hec-ras For 1 Dimensional Hydrodynamic Modeling - Global And Indian Scenario | 2019 | Ujas D. Pandya | Journal Of Emerging Technologies And Innovative Research (jetir) | Volume 6, Issue 4, April 2019, ISSN-2349-5162 (UGC approved). |
| 2 | Application Of Open Source Google Image For River Bathymetry Delineation For 1d Hydrodynamic Modeling | 2019 | Ujas D. Pandya | International Journal Of Research And Analytical Reviews (ijrar) | Vol.6, Issue 1, March 2019, E-ISSN: 2348-1269 (UGC approved) |
| 3 | 1d Hec-ras Hydrodynamic Modeling Of River Flow Simulation Using Dem Extracted River Cross-sections- A Case Of Sabarmati River, Gujarat, India | 2018 | Ujas D. Pandya | European Geo-science Union (egu- 2018) | April-2018, Vienna, Austria. |
| 4 | Role Of Wasmo In Source Sustainability & Its Impact Assessment | 2009 | Ujas Pandya | Association Of Hydrologist Of India (ahi) | National Seminar by AHI and M.S. University of Vadodara during January 2009 |
| 5 | Efficacy Of Rainwater Harvesting Structures In Vallabhipur Taluka Of Bhavnagar District | 2006 | Ujas Pandya | Institute Of Engineers (india) And Unesco | National seminar by IE (India) & UNESCO at Nagpur in December 2004 |
| # | Title | Date From | Date To | Duration | Organizer |
| --- | --- | --- | --- | --- | --- |
| 1 | Satellite-based Hydrology And Modelling | 08-08-2017 | 11-08-2017 | 4 Days | SAC, ISRO, Ahmedabad |
| 2 | Design Of Storm Water Network For Smart City: Theory And Practice | 28-12-2015 | 01-01-2016 | 1 Week | SVNIT, Surat |
| 3 | Research Methodology | 06-07-2015 | 10-07-2015 | 1 Week | GEC, Gandhinagar |
| 4 | Induction Training Programme Phase-ii | 18-05-2015 | 29-05-2015 | 2 Weeks | GEC, Gandhinagar |
| 5 | Induction Training Program Phase-i | 26-05-2014 | 06-06-2014 | 2 Weeks | NITTR Extension Centre, Ahmedabad |
| 6 | Quality Improvement Program In Technical Education | 06-12-2013 | 08-12-2013 | 3 Days | Education Department, Government of Gujarat |
| 7 | Piping Engineering (online Training) | 01-12-2013 | 31-03-2014 | 4 Months | Indian Institute of Technology, Bombay (IITB) |
| 8 | Seismic Design Of Earth & Rok-fill Dames | 15-10-2013 | 18-10-2013 | 4 Days | Indian Institute of Technology, Gandhinagar (IITGn) |