portfolio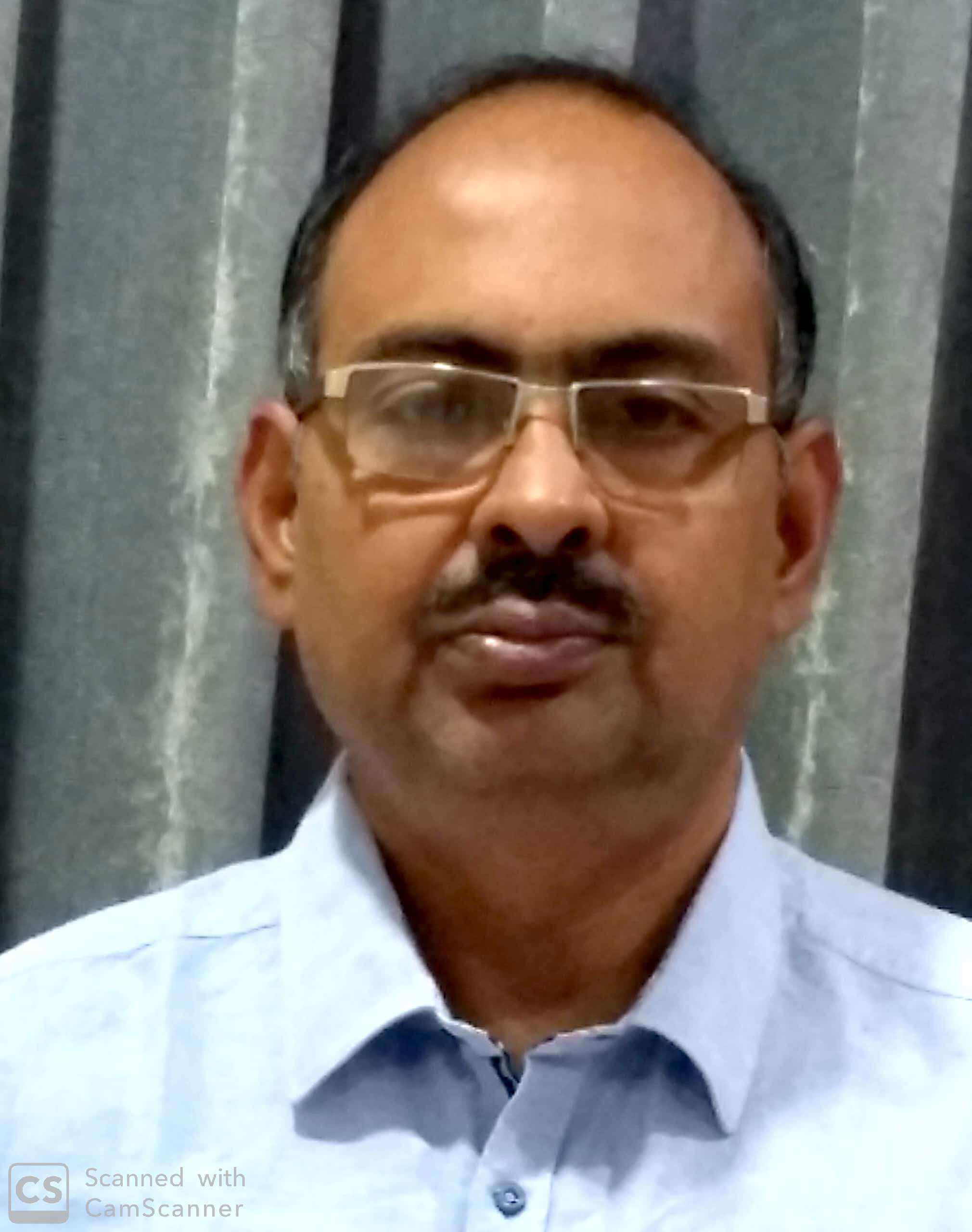 Prof. Suresh R. Sharda
Head Of Department
CONTACT
---
CABIN:
Block:03 , Cabin: 3005
EMAIL:
srsharda@gecg28.ac.in
AREA OF INTEREST
---
Power System
High Voltage
Electrical Machine
Electrical Machine Design
Industrial Drives And Their Control
COURSE TAUGHT
---
1. Elements Of Electrical Engineering
2. Basic Electronics
3. Electrical Machines
4. Basic Electrical Engineering
5. Control System
6. Fundamental Of Digital Electronics
SKILL AND KNOWLEDGE
---
Good Leadership
Good Decision Skills
Motivator
Good Time Management
Computer Skill: - Tc: Mi – Power: Caspoc And J Mag.
RESEARCH INTEREST
---
Electrical Machine Design
Industrial Drives And Their Control
EDUCATION
QUALIFICATION
---
ME/MTech
10-07-1992 - 03-03-1995
L. D College Of Engineering Ahmadabad Affiliated To Gujarat University
WORK EXPERIENCE
---
Total : 27 years
Associate professor
28-05-2015
Government Engineering College Gandhinagar
Associate professor +Three and half year work as I/C Principal
13-02-2008 - 27-05-2015
Government Engineering College Bharuch
Assistant Professor
14-07-2003 - 11-02-2008
Laljibhai Chaturbhai Institute Of Technology, Bhandu Dist Mehsana, Gujarat
Lecturer
01-10-1999 - 12-07-2003
Sankalchand Patel College Of Engineering Visnagar Dist. Mehesana Gujarat
Engineer
29-10-1996 - 30-09-1999
M/s. J K Cement Udaipur ( Rajasthan)
Assistant Engineer (project)
09-10-1996 - 22-10-1996
Gkw Limited (cement Division) Chittorgarh , Rajasthan
Project Engineer
10-01-1995 - 30-09-1995
Smps Consultant Ahmadabad Gujarat
Sales Engineer
01-07-1994 - 30-12-1994
Rajeev Enterprise Ahmedabad Gujarat
PORTFOLIO
---
House Keeping I/c
Institute level House Keeping team I/C

Head Of Dept. (general)
Head Of Dept. (General)

First Year Coordination For Students Related Activities
Activity Head , of first year Coordination for students related activities

Electrical Maintenance Head
Institute level Electrical Maintenance Head

| # | Title | Date From | Date To | Duration | Organizer |
| --- | --- | --- | --- | --- | --- |
| 1 | Nba Awareness Webinar On Outcome Based Education And Accreditation | 03-06-2021 | 03-06-2021 | 01 Day | CTE level |
| 2 | Comprehensive Online Intellectual Property Rights (ipr) | 07-06-2020 | 14-09-2020 | 02 Week | iHub, education Dept. Gujarat |
| 3 | Beyond The Classroom Towards Excellence | 03-09-2019 | 09-09-2019 | 01 Week | IITE Gandhinagar |
| 4 | Metlab & Simulink For Electrical Engineers | 25-06-2019 | 29-06-2019 | 01 Week | Gec, Gandhinagar |
| 5 | Fundamental And Application Of Magnetics Under Gain | 27-11-2017 | 02-12-2017 | 01 Week | GEC, Gandhinagar |
| 6 | International Faculty Development Program | 08-03-2017 | 20-03-2017 | 03 Days | Gec, Gandhinagar |
| 7 | Enhancing Research Communication | 13-02-2017 | 17-02-2017 | 01 Week | Gec, Gandhinagar |
| 8 | 1st National Teachers Congress | 23-09-2016 | 25-09-2016 | 03 Days | MIT Pune |
| 9 | Summer School On Speech Signal Processing | 04-07-2016 | 08-07-2016 | 01 Week | DA IICT, Gandhinagar |
| 10 | Advances In Materials And Metallurgy | 27-06-2016 | 01-07-2016 | 01 Week | Gec, Gandhinagar |
| 11 | Accreditation And Academic Audit | 06-06-2016 | 10-06-2016 | 01 Week | Gec, Gandhinagar |
| 12 | Mathematical Tools And Techniques For Engineering Research | 30-05-2016 | 03-06-2016 | 01 Week | Gec, Gandinagar |
| 13 | Modern Trends In Renewable Energy | 02-11-2015 | 06-11-2015 | 01 Week | Gec, Bharuch |
| 14 | Management Capacity Enhancement Programme | 07-09-2015 | 12-09-2015 | 01 Week | IIM Udaipur |
| 15 | Research Methodology | 06-07-2015 | 10-07-2015 | 01 Week | Gec, Gandhinagar |
| 16 | Microcontroller Application In Power Electronics & Automation | 06-04-2015 | 10-04-2015 | 01 Week | Gec, Bharuch |
| 17 | Karmayogi Residentional Training For Quality Improvement Program In Technical Education | 20-12-2013 | 22-12-2013 | 03 Days | Dada Bhagwan vadodara |
| 18 | National Mission On Education Through Ict For A View User | 07-11-2012 | 07-11-2012 | 01 Day | GTU Gandhinagar by Amrita university |
| 19 | Basic Administration | 11-07-2012 | 13-07-2012 | 03 Days | SPIPA satellite road Ahmedabad |
| 20 | Emerging Research Topics In Engineering | 24-07-2009 | 25-07-2009 | 02 Days | DA-IICT, Gandhinagar |
| 21 | Workshop On Reactive Power | 29-05-2005 | 30-05-2005 | 02 Days | ERDA Vadodara |
| 22 | Recent Trends In Power System Protection | 29-11-2004 | 10-12-2004 | 02 Week | Nirma university |
| 23 | Selection And Maintenance Of Sprs | 04-01-1997 | 08-11-1997 | 01 Week | RTC, M/s. J K Nimbahera (Raj) |