portfolio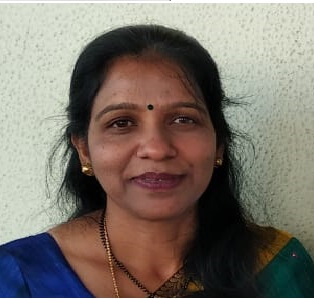 Dr. Minal Dani
Assistant Professor
CONTACT
---
CABIN:
Block:8 , Cabin: 8006/2
EMAIL:
minal@gecg28.ac.in
AREA OF INTEREST
---
Material Science
Extractive Metallurgy
Physical Metallurgy
Heat Treatment
Corrosion
Failure Analysis
COURSE TAUGHT
---
Elements Of Metallurgy
Mineral Processing
Extraction Of Metals
Non Ferrous Extractive Metallurgy
Physical Metallurgy
Heat Treatment
Non Destructive Testing
Advance Materials
Material Selection And Failure Analysis
SKILL AND KNOWLEDGE
---
Have Done Be
Me And Phd In Metallurgy Engineering. I Have 7 Years Of Industrial Experience And 13 Years Of Academic Experience In Metallurgy Field.
RESEARCH INTEREST
---
Heat Treatment
Friction Stir Processing
Corrosion
EDUCATION
QUALIFICATION
---
Phd
05-12-2014 - 18-01-2021
Gujarat Technological University
ME/MTech
06-12-2008 - 28-12-2010
The M S University Of Baroda, Vadodara
BE/BTech
09-12-1987 - 03-10-1992
The M S University Of Baroda, Vadodara
WORK EXPERIENCE
---
Total : 13 years
Assistant Professor
23-09-2008
Government Engineering College, Sector-28, Gandhinagar
Temporary Lecture
09-12-2007 - 04-12-2008
The M S University Of Baroda, Vadodara
PORTFOLIO
---
Alumni/all Liaising With Pass Out Students
Conduct Alumni meet twice a year and have details of all Alumni students with whatsup group
Housekeeping/gardening/cleanliness
Housekeeping departmental coordinator for building no 8. Coordinate with man power and agency supervisor for daily work. Take active participation in houskeeping meeting with incharge, agency supervisor, weekly fill up progress report sheet and done scrutiny for different agency every year for selection of Agency for House keeping
Gtu Udp/idp Cell
For final year Projects from selection to submission activities on GTU PMMS portal can be carried out.
Training And Placement Cell/ Industry Institution Interaction Cell / Industry Linkage
Doing all activities of Placement like searching Industry, contacting Industry person for placement by mail and phone, preparing list of students, list of Industry for placement. Organizing on campus and off campus placement with different Industry. Coordinate Industry person meeting with HOD for Industry Institution Interaction for benefit of students for syllabus coverage, industrial visit, project finding and for training of students.
Library And Learning Resource Management
Department coordinator for Library and Learning resource management, generate list of books for purchase activities according to department need.
| # | Title | Publication Date | Author | Conference/Journal | Details |
| --- | --- | --- | --- | --- | --- |
| 1 | Performance Improvement Of Aluminium Sacrificial Anode By Magnesium Addition | 2022 | Vidhi A Mistry , Dr. Minal S Dani And Dr.indravadan B Dave | Dogo Rangsang Research Journal : Issn 2347-7180 | improvement in Al sacrificial anodes |
| 2 | Performance Improvement Of Aluminium Sacrificial Anode By Magnesium Addition | 2022 | Vidhi A Mistry , Dr. Minal S Dani And Dr.indravadan B Dave | Dogo Rangsang Research Journal : Issn 2347-7180 | improvement in Al sacrificial anodes |
| 3 | Influence Of Magnesium On Mechanical Properties And Microstructure Of Pure Aluminum. | 2022 | Vidhi A Mistry , Dr. Minal S Dani And Dr.indravadan B Dave, Dr. Vandana Rao | Compliance Engineering Journal | Volume 13,Issue 1, January 2022,ISSN:0898-3777 |
| 4 | Improvement In Corrosion Resistance Of Magnesium-aluminum Alloy Via Friction Stir Processing | 2021 | Minal Dani | 1st International Conference On Recent Progress In Material Science And Mechanical Engineering(icrpmsme2021) | Selected in Jurnal Kejuruteraan (Journal of Engineering), Malasia |
| 5 | Effect Of Friction Stir Processing On Az91 Mg-alloy: A Review | 2021 | Samir Rathod, Daulat Kumar Sharma, Minal Dani, Paras Rank & Nikunj Savaliya | Jurnal Kejuruteraan (journal Of Engineering), Malasiya | A review papper of AZ91 Md alloy friction stir processing |
| 6 | A Review On Effect Of Alloying Element On Aluminum Anode | 2021 | Vidhi A Mistry , Dr. Minal S Dani And Dr.indravadan B Dave | Icrpmsme – 2021, 28 – 29 May, Gec – Gandhinagar & Patan | A review paper of effect of alloying elements on Al to make anodes |
| 7 | Utilization Of Waste Foundry Reclaimed Sand For Manufacturing Of Paver Block | 2020 | Minal Dani | Annual Technical Volume On Utilization Of Waste Generated From Metallurgical Plant | 35th Indian Engineering Congress (Vol.4)December 18-20, 2020 |
| 8 | Grain Refinement And Improvement In Microhardness Via Friction Stir Processing Of Az91 Mg Alloy | 2020 | Minal Dani | International Conference On Recent Advances In Mechanical Infrastructure (icram-2020),published In Springer Book Chapter ," Lecture Notes In Intelligent Transportation And Infrastructure" | ICRAM-2020 August 21-23, 2020 |
| 9 | Corrosion Behavior Of Die-cast And Friction Stir-processed Az91 Magnesium Alloys In 5% Nacl | 2019 | Minal Dani | J. Inst. Eng. India Ser. D, Springer. | https://doi.org/10.1007/s40033-019-00173-6 |
| 10 | Friction Stir Processing Of Az91 Magnesium Alloy By Aluminum Metal Powder | 2018 | Prof.minal S. Dani, Dr. I.b.dave | Proceedings Of International Conference On Recent Advances In Metallurgy For Sustainable Development, Ic-ramsd 2018 | February 1st-3rd, 2018 The M.S. University of Baroda, Vadodara, India |
| 11 | Friction Stir Processing Of Az91 Magnesium Alloy By Aluminum Metal Powder | 2018 | Prof.minal S. Dani, Dr. I.b.dave | Proceedings Of International Conference On Recent Advances In Metallurgy For Sustainable Development, Ic-ramsd 2018 | February 1st-3rd, 2018 The M.S. University of Baroda, Vadodara, India |
| 12 | A Review On Surface Modification Of Az91 Magnesium Alloy For Improvement In Corrosion And Wear Resistance | 2017 | Prof.minal S. Dani, Dr. I.b.dave, Riddhi Shukla | International Journal Of Advance Technology And Science | Volume 5, Issue 1, January 2017, ISSN: 2348-7550 |
| 13 | A Review On Utilization Of Modified Red Mud By Organic Modifier In Composite Material | 2015 | Minal Dani | International Journal Of Advance Research In Science And Engineering | IJARSE, Vol. No.4, Issue 03, ISSN-2319-8354(E) |
| 14 | Correlation Of Micro-macro Properties With Mechanical Properties In Rebar | 2015 | Minal Dani | International Journal Of Engineering Research & Technology (ijert) | Vol. 4 Issue 12, ISSN: 2278-0181 |
| 15 | A Review On Corrosion Behavior Of Mn Added Magnesium And Its Alloys | 2015 | Minal Dani | International Advanced Research Journal In Science, Engineering And Technology | Vol. 2, Issue 12, December 2015, ISSN (Online) 2393-8021 ISSN (Print) 2394-1588 |
| 16 | Preparation For Ultra High Pure Indium Metal For Optoelectronic Applications | 2014 | Minal Dani | International Journal Of Engineering Research | Volume No.3, Issue No.11, pp : 673-676, SSN:2319-6890)(online),2347-5013(print) |
| 17 | Application Of Austempered Ductile Iron (adi) In Cask/containers For Spent Nuclear Fuel | 2014 | Arunsinh Zala , Gopalji , Jay Joshi, Parthkumar Patel ,minal S Dani | 55th International Nuclear Material Management (inmm) Conference | July 20-24, 2014, in Atlanta, Georgia, USA |
| # | Title | Date From | Date To | Duration | Organizer |
| --- | --- | --- | --- | --- | --- |
| 1 | Recent Advances In Materials Joining And Processing (ramjp) | 22-08-2017 | 24-08-2017 | 3 Days | PDPU, Gandhinagar |
| 2 | Enhancing Research Communication | 13-02-2017 | 17-02-2017 | One Week | GEC, Gandhinagar |
| 3 | Advance Pedagogy | 16-01-2017 | 20-01-2017 | One Week | GEC, Gandhinagar |
| 4 | Recent Trends In Engineering & Technology & Its Impact On Academic Reforms | 19-12-2016 | 23-12-2016 | One Week | GEC, Gandhinagar |
| 5 | Welding Practices For Engineers | 28-11-2016 | 02-12-2016 | One Week | GEC, Gandhinagar |
| 6 | Advances In Materials & Metallurgy | 27-06-2016 | 01-07-2016 | One Week | GEC, Gandhinagar |
| 7 | Accreditation And Auditing | 06-06-2016 | 10-06-2016 | One Week | GEC, Gandhinagar |
| 8 | E-content Development | 01-01-2016 | 06-01-2016 | One Week | GEC, Gandhinagar |
| 9 | Research Methodology | 06-07-2015 | 10-07-2015 | One Week | GEC, Gandhinagar |
| 10 | Moredenization In Library | 13-10-2014 | 14-10-2014 | 2b Days | IIT, Gandhinagar |
| 11 | Metallurgy For All | 25-04-2013 | 26-04-2014 | 2 Days | GEC, Gandhinagar |
| 12 | Karma Yogi Residential Training For Quality Improvement Program In Technical Education | 06-12-2012 | 08-12-2012 | 3 Days | DTE |